RODENTS
Rodents can cause damage to your home and businesses wiring as well as being a Health Hazard. Mice and Rats do considerable gnawing on properties in order to wear down their continuously growing incisors. Rodents cause a lot of damage in Cairns every year and some rodents are carriers of diseases.
The reproductive potential of a pair of mice or rats is amazing. We can control rats and mice using baiting technology and rodentcides within your roof space and in & around your home or business with our lockable child and pet safe rodent stations.
To arrange a free quote or to arrange rodent pest control, call Customised Pest Control on 0438344007 or email cairns@customisedpest.com.au
SPIDERS
Do you have Spiders at your home or work? Are you constantly walking through webs around your home? Are you concerned that someone could get bitten by spiders that you notice are in your garden? Is your Arachnophobia alive and well? Do you have spiders in and around your house and you just don't like them there? Maybe you need a professional to take a look and advise you on what to do.
An effective option for spider control is to use a residual insecticidal treatment applied to spider harbourage areas.
To arrange a free quote or to arrange spider pest control, call Customised Pest Control on 0438344007 or email cairns@customisedpest.com.au
TERMITE BAITING & MONITORING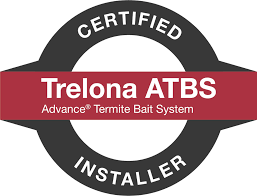 TRELONA Advanced Termite Baiting System – Licensed & Accredited installers
The latest and greatest on what's new in protecting homes from termites is out now.
Trelona Advanced Termite Baiting System is a new Termite Management System to hit Australian Soil. Customised Pest Control Cairns take into consideration all aspects of any system prior to promoting and installing systems to protect buildings from Termites as our reputation over the last 20 years is a must to protect. What we do know, and trust is the company and its representatives from BASF who have been developing this system for the past 12 years.
The new features of the Trelona Advanced Termite Baiting System brings excitement to the Pest industry, Customised Pest Control Cairns see the benefits that surround the ongoing maintenance of a system, these include, the reduced time in upkeep of the system, limited onsite repairs to stations and station lids, the size of the system stations, reduced time removing excess soil from the stations, the option to install a long term Trelona bait within the stations from the get-go, plus many other options to help owners protect their homes from Termites.
To arrange a free quote, call Customised Pest Control on 0438 344 007 or email cairns@customisedpest.com.au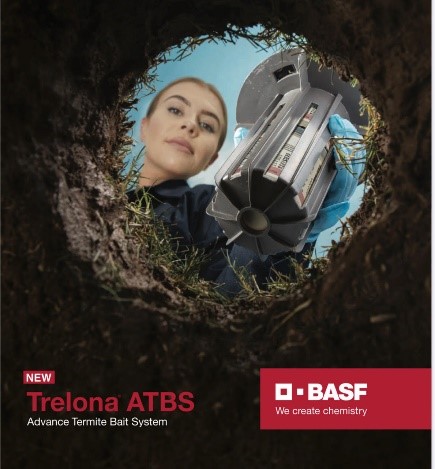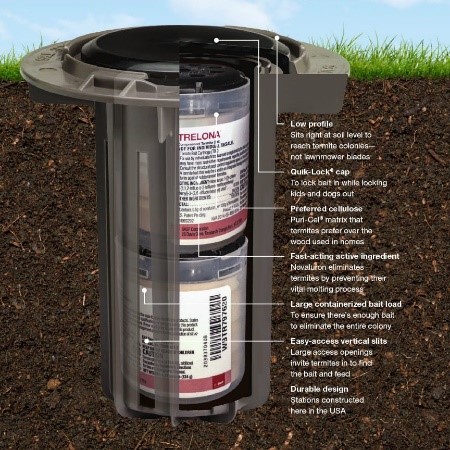 TERMITE CONTROL
Termite infestations can cause serious damage to your property. Customised Pest Control provide termite inspections and professional advice in Cairns and surrounding suburbs and have an experienced team of pest control experts ready and equipped with the latest termite baiting and monitoring systems to eliminate termite colonies.
If you find termite activity, DO NOT DISTURB IT!
DO NOT spray termites or their workings with household insecticides.
Call Customised Pest Control, a professional pest management company to investigate the extent of the activity and determine the best termite management solution for your property.
TERMITE INSPECTIONS
An annual termite inspection for your home or business is one of the best investments you can make to give yourself peace-of-mind that your home is not the current "restaurant of the month" for termites. A large termite colony can cause a significant amount of damage within 12 months and more regular inspections may be warranted in areas of higher termite risk. ie. large trees in close proximity to the house or a history of ongoing termite problems.
Australian Standard 3660.2 recommends a visual termite inspection at least every 12 months.
To arrange a termite inspection, call Customised Pest Control on 0438 344 007 or email cairns@customisedpest.com.au
VACATE TREATMENTS - RENTALS
End of Lease/Vacate Flea & Tick treatments are required by most Real Estate Agencies now and are to be completed by a professional for you to get your bond back.
The RTA states: If the property was free of pests at the start of the tenancy the tenant must ensure the property meets that same standard at the end of the tenancy.
Fleas and ticks can get out of control very quickly and generally it is not your fault. It is simply the humid climate we live within Cairns. Fleas and ticks rapidly reproduce, and they can only be effectively dealt with by professionals that understand the biology of these pests.
Please Note: It is best to schedule your vacate treatment after your bond clean to ensure mopping of floors and/or steam cleaning of carpets does not eradicate our treatment.
To arrange a free quote or to arrange a Vacate Flea/Tick Treatment, call Customised Pest Control on 0438344007 or email cairns@customisedpest.com.au
Jason of Customised Pest Control has been a great help privately and professionally. Over the past years, he has dealt with pests at our own home and many of our landlords' properties. I have personally found him reliable and his treatments of pests effective and I know our team of property managers rely on him. Five-star service and five-star treatment!
Thanks Jason
AFL Cape York Boarding Houses, Cairns and Redlynch have been utilising the services of Customised Pest Control for the past 7 years. We have always found their work to be of a professional and high standard. The Customised Pest Control team use high quality resources which are safe and provide excellent outcomes. Jason's professional attitude and friendly nature makes working with him extremely easy.
I have also engaged Customised Pest Control to undertake my own homes pest control needs with excellent results.
I have utilised Customised Pest Control both personally and professionally for over 7 years and have always found Jason's work exceptional.
From Termites to Ants and everything in between, Customised Pest Control is reliable and efficient. They guarantee their work and are very forthcoming with their communication and education of their systems.
Jason is very understanding when it comes to our Tenant & Lessor requirements and makes every effort to ensure all parties are "treated" with respect and the work is completed in a timely fashion.
I would not hesitate in recommending Customised Pest Control for all of your pest treatment needs. Definitely the only company I use and will continue to use long into the future.
contact customised pest control?


help is only an email away
who are customised pest control?
Proudly owned and operated by:
Jason & Kym Roe